We are Commercial
Flooring Experts
Looking for Epoxy Flooring ? Call 24Hr Emergency Service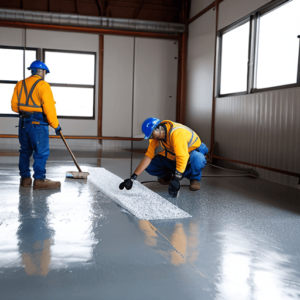 Welcome to Anchor Refractories Pvt. Ltd., a leading provider of top-quality Epoxy Screeding, Flooring, Coating, Self-leveling, Polyurethane Flooring (PU), and related materials. Started in 1998 and With over 20 years of experience, we have been serving clients since our establishment in 1998 in Mumbai, Maharashtra, India. We specialize in handling projects for Industrial Epoxy Flooring, PU Floorings, and Car Parking Epoxy Flooring, delivering exceptional results across India. Trust us for all your epoxy flooring needs, as we strive to provide the best solutions in the industry.
We Provide Superior Flooring Services
Wide Usage of Epoxy Flooring
Why Choose Anchor Refractories
Six Reasons For People Choosing Us
"Reliable industrial flooring solutions! Anchor Refractories exceeded expectations with their exceptional service and top-quality epoxy flooring."
"Efficient and courteous team! Anchor Refractories transformed our automotive workshop with their excellent epoxy coating, highly recommended."
"Safe and efficient warehouse flooring! Anchor Refractories' expertise and non-slip epoxy coating impressed us."
Don't Know What To Start With?
Get A Solutions For All Flooring Services
3, Sumtinath Industrial Area, Off Chincholi Bunder, New Link Road, Malad, West Mumbai, Maharashtra 400064 Contact No- +91-9619001732 Email:marketing@anchorrefractories.com purchase@anchorrefractories.com                anchrftr@gmail.com
1st Floor, Krishnappa Building,
Behind hotel Nalapaka, Above Grameena Bank,
Hoskote, Bengaluru, Rural – 562114
Contact No: +91-9663160712
Email Id: anchorblore@gmail.com