Epoxy Repair Mortar / Manual Screed
Services/Epoxy Repair Mortar / Manual Screed
Unleash the Power of Epoxy Repair Mortar and Manual Screed for Flawless Flooring"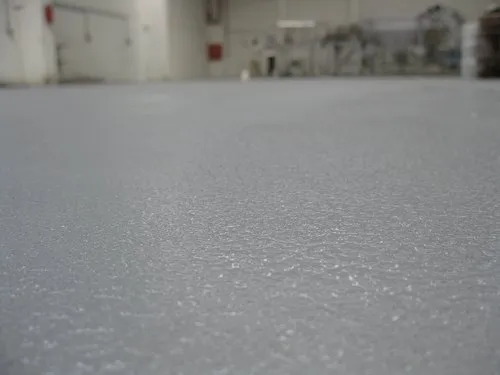 Anchor Refractories Pvt Ltd – Your Trusted Partner for Epoxy Repair Mortar and Manual Screed Services
At Anchor Refractories Pvt Ltd, we specialize in delivering high-quality solutions for Epoxy Repair Mortar and Manual Screed applications. With our extensive expertise and commitment to excellence, we provide top-notch services that ensure durable and flawless flooring solutions for a wide range of industrial and commercial environments.
Epoxy Repair Mortar Services:
Our Epoxy Repair Mortar services offer a reliable and efficient solution for repairing damaged or deteriorated concrete surfaces. Our skilled technicians utilize advanced epoxy-based materials to restore the structural integrity of your floors, making them resilient to heavy loads, chemical exposure, and wear and tear. Whether it's cracks, spalls, or surface imperfections, our Epoxy Repair Mortar services provide a seamless finish, restoring your floors to their original condition.
Benefits of Epoxy Repair Mortar:
1. Structural Restoration: Epoxy Repair Mortar effectively strengthens weakened concrete surfaces, restoring their load-bearing capacity and structural integrity.
2. Chemical Resistance: The epoxy-based formulation of our repair mortar provides excellent resistance to chemicals, ensuring durability in harsh industrial environments.
3. Quick Turnaround: Our efficient repair processes and fast-curing materials minimize downtime, allowing you to resume operations promptly.
Manual Screed Services:
Our Manual Screed services offer a versatile and precise method for creating smooth, level surfaces with the desired finish. Whether you require a perfectly flat floor for industrial machinery or a smooth, even surface for decorative purposes, our skilled technicians meticulously apply manual screed to meet your specific requirements. We ensure that the screed is evenly distributed, compacted, and leveled, resulting in a uniform and durable floor.
Benefits of Manual Screed:
1. Surface Leveling: Manual Screed creates a smooth and level surface, eliminating undulations and imperfections for optimal functionality and aesthetics.
2. Versatile Applications: Our Manual Screed services are suitable for a wide range of environments, including warehouses, factories, commercial spaces, and more.
3. Customization Options: We offer various screed materials and finishes, allowing you to achieve the desired surface texture, slip resistance, and appearance.
Why Choose Anchor Refractories Pvt Ltd?
1. Expertise and Experience: With years of experience in the industry, we possess the knowledge and expertise to handle complex Epoxy Repair Mortar and Manual Screed projects with precision and efficiency.
2. Quality Materials: We source our epoxy repair mortars and screed materials from trusted manufacturers, ensuring top-notch quality and long-lasting performance.
3. Skilled Professionals: Our team of skilled technicians is trained to deliver exceptional results, paying attention to every detail to achieve the highest standards of workmanship.
4. Client-Centric Approach: We prioritize client satisfaction and work closely with you to understand your specific needs, providing tailored solutions that meet your expectations.
Experience Excellence in Epoxy Repair Mortar and Manual Screed:
When it comes to Epoxy Repair Mortar and Manual Screed services, trust Anchor Refractories Pvt Ltd to deliver outstanding results. Contact us today to discuss your project requirements and benefit from our expertise in creating durable, functional, and visually appealing flooring solutions.